Alchemy welcomes André Musgrove to the family; an UW cinematographer & photographer, freediver, PADI scuba diving instructor, spearo and UW stuntman,
born & based in The Bahamas.
Growing up diving in The Bahamas has granted André with over a decade of underwater experience. He is best known for his unique style of shooting creative concepts underwater with freedivers/divers as the subjects, interacting with marine wildlife and exploring the underwater environment. He specializes in shooting while freediving on breath hold, allowing closer and less invasive encounters and one-of-a-kind interactions with sharks, rays, fish, turtles, dolphins and other marine animals. He hopes that through his work persons would be able to better appreciate and take care of our beautiful underwater world so that it stays healthy for generations to come.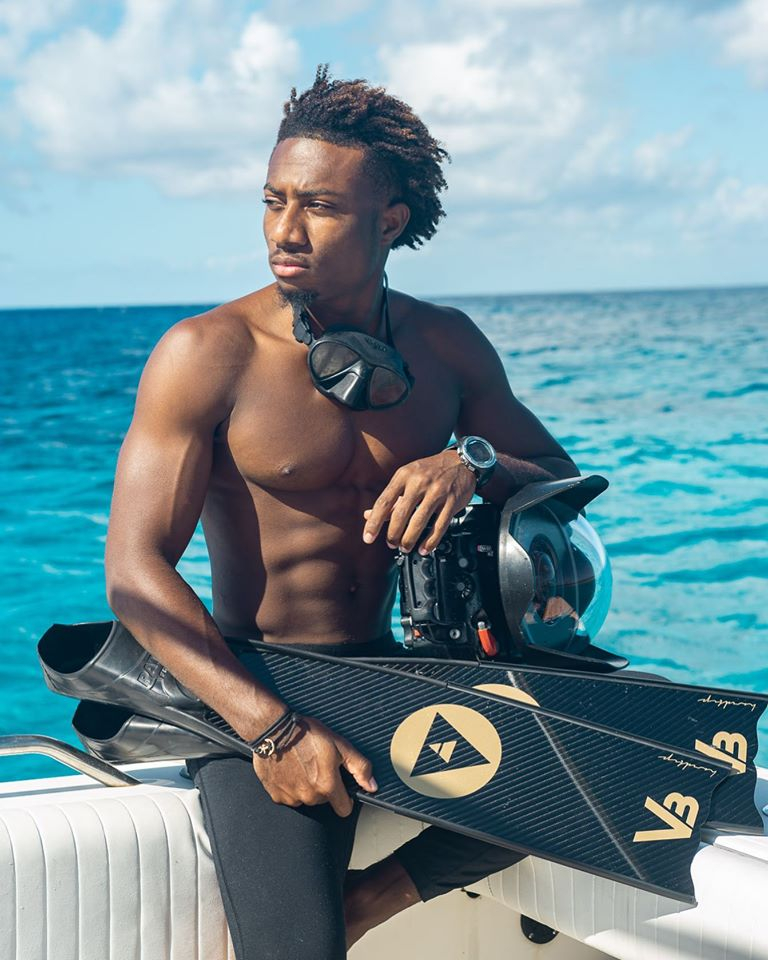 Read More Articles About Andre Musgrove:
Freediving Bucket List Stuff
Book Your Next Spearfishing Trip